With the cool, crisp air and leaves rustling under your feet, it's hard to not notice that fall is here! As daylight gets shorter and the weather cools off- it's a great time for indoor activities! To celebrate this beautiful fall season with your little one, why not print out a few of the fall themed coloring pages and let your child explore their creative side. They're perfect for kids of all ages and help them enjoy the beauty of autumn as they learn about trees and pumpkins too. Grab a stack of crayons or some colored pencils and get ready for some fun!
FREE FALL COLORING PAGES
There are all kinds of fun fall-time images on these coloring pages. You'll find photos of leaves, trees apples and pumpkins as well as pictures of kids having a great time outside in the beautiful colors that only nature has to offer! If you're looking for something quick but still effective than print out one or two today with your little ones so they can get started too while Mommy enjoys some me time away.
AUTUMN COLORING PAGES
Autumn is such a colorful and beautiful time of year, it's no wonder that children love to celebrate this beautiful season by coloring some autumn themed coloring pages.
---
FALL LEAF COLORING PAGES
If we could only pick one thing that symbolizes fall, it would be those gorgeous fall leaf patterns.
Coloring leaves with your kids is a great way to get them thinking about the changes of the seasons. These coloring pages are perfect for this time of year, just in time for autumn.
The pictures are simple enough that even younger children can participate and have fun while learning about their environment. It's an activity that they're sure to love.
---
EVERYTHING AUTUMN COLORING PAGES
Kids love to color and it's the perfect way to get them excited about fall!
We've got everything from pumpkins, corn stalks, and apples to acorns, squirrels, and more in our november themed coloring pages bundle ! So grab your crayons or markers and get creative with these fun fall activities.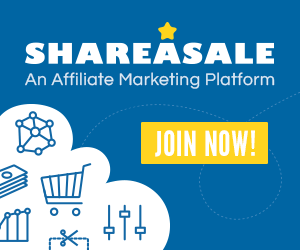 ---
CORN COLORING PAGES
It's that time of year when families are in pumpkin-picking mode and looking for fall activities. Corn is one of the most iconic symbols of autumn, so why not incorporate it into your family's traditions? This printable features free corn themed coloring page!
These high quality pdfs are perfect for any age group with kids from preschool to adults.
RELATED POST : HALLOWEEN THEMED COLORING PAGES
---
FARM COLORING PAGES
Farm themed coloring pages are a great way to keep kids entertained, and they're also educational! They teach children about the various types of farm animals that exist. These pages come with everything from pigs to chickens. There's even a horse! In addition, these art activities help develop motor skills in children by teaching them how to color inside the lines. It's important for parents and teachers alike to have these on hand so when it comes time for your child or student's daycare or school break, you'll have something fun planned out.
---
THANKSGIVING COLORING PAGES
It's that time of year again! Thanksgiving is just around the corner and children are starting to get excited for the big day. But before they can start counting down the days, they need to learn about all of the fun traditions this holiday has in store. One way you can do this is by coloring pages together! That's why we made these turkey themed coloring sheets with your child in mind. They're perfect for Thanksgiving crafts or as a relaxing activity after finishing up some homework during the upcoming busy season.
---
PUMPKIN COLORING PAGES
Fall is coming up quickly and that means it's time to stock up on all of the fall gear. One way you can get your kids in the mood for pumpkin spice lattes, apple picking, and Halloween is by getting them some eas y fall coloring pages. Here is one autumn gourd themed coloring page for your kids!
---
AUTUMN HARVEST COLORING PAGES
Autumn is the perfect time to gather with friends and family. This season brings about harvest, cooler weather, leaves changing colors, football games on TV, pumpkin patches and apple picking. Your child can color these free printable autumn harvest themed coloring page at home or in the classroom ! Please note these pictures are not meant to be colored in all one color! We encourage you to use different hues of colors like oranges, yellows, browns and greens to create a beautiful picture. Happy Autumn everyone!!!
---
PUMPKIN SCARECROW COLORING PAGES
Scarecrows are one of the most iconic symbols of Halloween, and these easy-to-color designs will get your kids in the spooky spirit! Print them out now so you'll be ready when October arrives!
---
JACK O LANTERN COLORING PAGES
The pumpkin has so many different shades – from light yellow to dark orange! Which shade do you think you will color your Jack O Lantern ?
---
Coloring pages are a great way to keep kids entertained, and they can also be used to teach children about different holidays and themes. On our blog, you will find a variety of free printable coloring pages for different holidays, including Mothers Day, Fathers Day, Christmas and 4th of July coloring Pages. These coloring pages are a great way to get your kids interested in the different holidays and help them learn about the different traditions associated with each one. In addition, coloring pages are also a great way to relieve stress and unwind. So whether you're looking for a way to keep your kids occupied or you just want to relax and color yourself, be sure to check out our blog for a great selection of free printable coloring pages.
Pin it for later